How to Enable Inactivity Timeout
1. On the Local Devices tab select a USB device which you want to enable inactivity timeout for.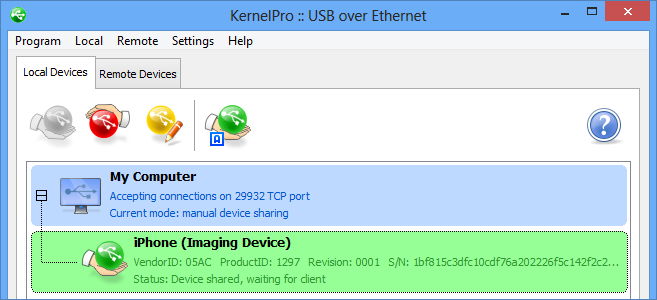 2. Click

button. USB Device Properties window will appear.
3. Select the Inactivity Timeout tab.
4. Check the Enable inactivity timeout for this device checkbox and enter a desired timeout value.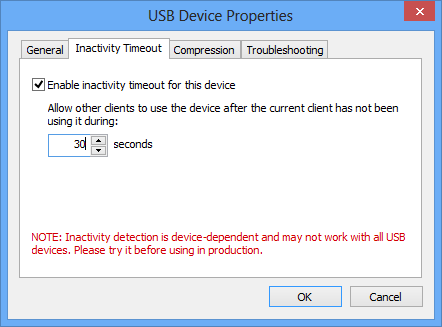 5. Click OK to save your changes.