How to Edit Device Policy Rule
1. Select menu Settings -> Preferences.

2. In the Preferences window select Device Policy tab.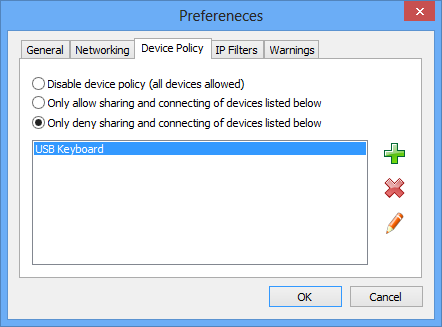 3. Select the rule you wish to edit and click

button to edit it.
4. Once you finished editing, click OK to save the rule or click Cancel to cancel the changes.