How to Assign a Custom Name to Device
1. On the Local Devices tab select a USB device which you'd like to rename.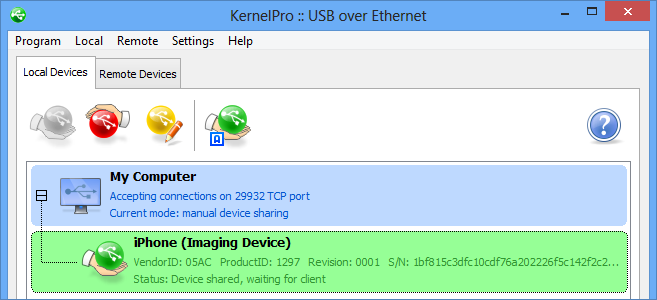 2. Click

button. USB Device Properties window will open.
3. Now enter a new name for this device in the Name field. Or click Restore default button if you'd like to restore the default device name.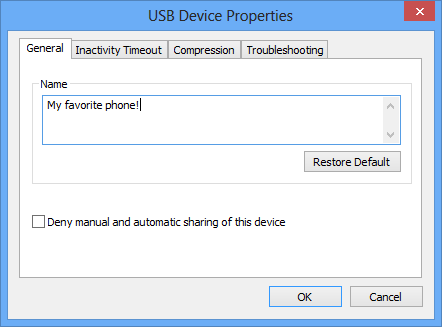 4. Click OK to save your changes. The device should be displayed with the new name: